With this section you can begin to look into your financial future and stop wondering if the pathway you are on is going to lead to a change in your life. This insight can help not only your financial situation but also lead you onto a more healthy and renewed feeling of optimism and understanding in terms of finances.
View the Money & Property Psychic Tarot Card Readings Here...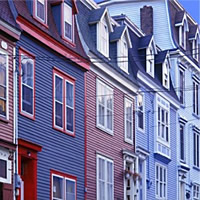 Money Tarot Card Readings Financial Guidance, Property.
The Tarot has been used for many centuries to unveil the future in terms of money and financial outlooks.  With the recession and the credit crunch as it is use one of my readings to forecast your financial future.  Find out about your credit, business, money, cash flow, moving Property or finding a house for sale.  Are you moving to a new flat or searching flats on the market to buy?  Looking for properties for sale or thinking of relocating?  Or, are you in a lot of debt and wish to know when things are going to turn around for you?  All financial and home questions answered here.  Tilly is trained in Business and Finance and has a natural gift as an Empath and in her family is the third generation Psychic.  Tilly uses Tarot as a modern approach to ancient divination.