THE CALENDAR TAROT CARD READING
The Calendar Spread consists of 13 Cards - one for every month of the year beginning with the current month and a centre card will be the theme for the year.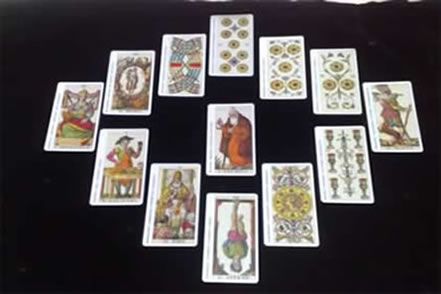 I will send you a detailed E-Book of the reading highlighting what general situations you may encounter over the year to come.  You can also ask for an insight into a particular situation.
This has been used many times in the past to help display life's lessons both present and forthcoming.
You have the power to overcome obstacles and succeed in all you do!
Price: £45.00
BACK TO ALL GENERAL TAROT READINGS