HOROSCOPE TAROT READING
Based on the twelve houses of the Zodiac and all the characteristics that are revealed within each Horoscope sign.  It will reveal the next six months life experiences in all areas of your life.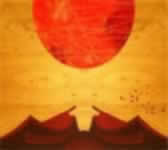 Aries: Self 
(thoughts, feelings, represents way of approaching problem)
Taurus: Resources and Money
(financial situation, attitudes towards financial matters)
Gemini: Communications
(letters, phone calls, visits, travel for work, mental energy flow of ideas, news of outer events)
Cancer: Home
(feelings/thoughts on family, home, parents, people close to you)
Leo: Pleasure, Romance, Creativity
(love, pleasure, romance, creativity)
Virgo: Health and Work
(health matters (physical, mental, spiritual) and day-to-day work)
Libra: Partnerships
(attitudes on joint ventures, marriages, formal relationships)
Scorpio: Sex, Death, Money
(deaths, major changes, sexuality, inheritance)
Sagittarius: Far Horizons
(distant travel, philosophy on life, education, future hopes)
Capricorn: Career
(attitudes on career, goals, ambitions, job prospects)
Aquarius: Friends
(social groups, social life)
Pisces: What is Hidden
(hidden fears, unconscious wishes, limitations, blocks, secrets – repressed feelings)
It is a twelve card spread that will provide a snapshot of a single moment in time in all all areas of your life. A very popular spread that profiles a wide spectrum of you and your life. 
£60.00
Please allow 2-3 days for delivery as this is a large spread.
BACK TO ALL GENERAL TAROT READINGS