LOVE CHEATS TAROT READING
Do you worry you have a cheating partner?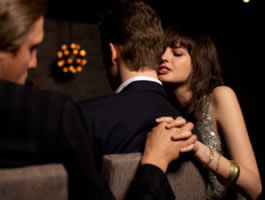 If you've ever been betrayed or stabbed in the back you know the anguish of being hurt deeply.
The pain and the hurt will eventually subside and you will begin a new cycle in life, without this person but let the cards help you find out the truth first. 
Using Six Tarot Cards I will ask the following burning questions;
What moments are making me worry and feel suspicious?
How seriously should I be worried at this time?
Is there foundation for betrayal or is the path ahead clear for us?
Should I trust my gut feeling?
What is my next move to overcome my trust issues?
Most probable outcome based on the current situation.
£36
'Amazing Lady, Superb Packaging-An Angel on earth. Out of this world real. Accurate' (NJ London)
BACK TO ALL LOVE TAROT READINGS