WHO IS MY SOUL MATE TAROT READING
Find out who is your true Soul Mate and if you know them or have yet to meet them.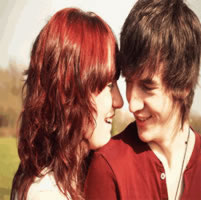 I will produce a reading to unveil your destined spiritual connection.
Who are they? Where are they? When will you meet them? Have you already crossed paths? I can tailer the reading to what you wish to find out. Do you have someone in mind already that I can put tot he cards or a general reading to see who lies ahead in your future.
The Tarot Cards will help locate and find out as much as possible for you with the largest spread and with the smaller one and three card spreads you will have some key points highlighted.
Let me take a moment to ask the cards for you today and find out who is your Soul Mate.
"I recently purchased the Soulmate and Calendar Spread from Tilly.  This was a choice I debated for a few minutes. All I kept thinking about was fear. Fear that I would get a reading just full of card meanings that I could look up myself on the internet. However, when I received the report of my readings, I saw how those minutes of fear were unnecessary. I can understand how scary it can be to purchase something online from someone you don't know and have to trust them to look into your life to find meaning and clarity for you but, once you take the step with Tilly you won't be disappointed. I had NO intentions of ordering a reading the night I did from Tilly. I came upon her site "accidentally." " (Anon)
1 Card Psychic Tarot Card Reading – (1 Question) Focuses briefly on the Present time. No follow up questions permitted.
3 Card Psychic Tarot Card Reading – (Up to Three Questions) Focuses briefly on your personal question. No follow up questions permitted.
Full Celtic Cross – (Eleven Cards) Focuses in-depth on the Past, Present and Future.  You can ask Tilly any questions after the Tarot reading.  Great for specific insights or a general forecast.