SPIRITUALISTIC TAROT READING
Your Spiritual growth is deeply uncovered helping you understand your inner psyche, develop your emotional state, build confidence, intuition and your psychic abilites.
This reading does offer everything in terms of spiritual balance and in terms of the modern world... finding out who you are.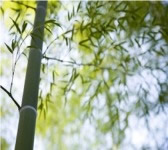 1.   Physical Well-Being

2.   Present Spiritual Growth

3.   Lessons to be Learnt from the Present

4.   Optional Path

5.   Past Events Influencing the Present
Get to the bottom of how you feel during this time with the Spiritualistic Psychic Tarot Card Reading.
Price: £30.00
Please allow 2-3 days for delivery as this is a large spread.
BACK TO ALL SELF TAROT READINGS